Are you expecting to watch a romantic Tamil film this valentine? Nothing to worry about; aha Tamil provides a collection of what you are looking for. A good heart-touching romance movie will surely fill you with excitement and love. So visit aha to explore its romantic movie collection; it will make your day the best. Would you like to know about some of Tamil's all-time famous romance movies? You must have already heard about the movies Jeans, Alaipayuthey, and 7G Rainbow Colony.
When it was released, these movies caught a wide range of attention among people in the southern part of India. Aha will be your best option if you want a platform to watch these movies. You can watch any of these and many other romance movies with a single aha subscription. Other than that, you can also use the Tamil movies download option to watch it later.
1.   Jeans
The cast
Jeans is written and directed by one of the popular directors in the Tamil film industry, S Shankar. The film stars Prashanth as the hero in a dual role as Viswanathan (Visu) and Ramamoorthy (Ramu). In this film, Aishwarya Rai plays the actress roles of Madhumitha (Madhu) and Vaishnavi. Other prominent supportive characters include Nassar as Nachiappan, Lakshmi as Krishnaveny, Raju Sundaram, etc.
The story
Jeans is a suspenseful romantic comedy film with many twists that would keep you interested. The story starts with the intro of Nachiappan, who has two twin sons, Visu and Ramu. Because of some past family issues, Nachiappan (because he is a twin) has decided to marry his sons to identical twins. But the twist arises when Madhu and Visu fall in love with each other. The story continues with many other romantic comedies and suspense, which will melt the viewer's heart with joy.
Highlights
Jeans was the most expensive Indian film during its release, which got highly praised for all its romantic songs and caught the audience's attention.
2.   Alaipayuthey
The cast
The romance drama film Alaipayuthey is directed and co-produced by one of the top directors in the Tamil film industry, Mani Ratnam. Alaipayuthey stars R Madhavan and Shalini as Karthik Varadharajan and Dr Shakthi, in lead roles. Other cast members include Jayasudha, Swarnamalya, Vivek, Pyramid Natarajan, Ravi Prakash, etc.
The story
Alaipayuthey is a perfect romance film about the love story of love birds Karthik and Shakti. Even though their family does not accept their relationship, they get married against their family's wishes. But soon after marriage, everything changes, and they face certain challenges. It results in the weakening of their relationship and soon results in some misunderstandings. The next part of the story continues with how they face the challenges. Will their problems be solved? What will happen to their love life? Watch this exciting romance movie on aha to enjoy it completely.
Highlights
Alaipayuthey is a top-rated Tamil romance film with an IMDB rating of around 8.3. The film has caught the hearts of all the viewers, especially through all its romantic songs, which still attract the audience (even though the film was released in 2000).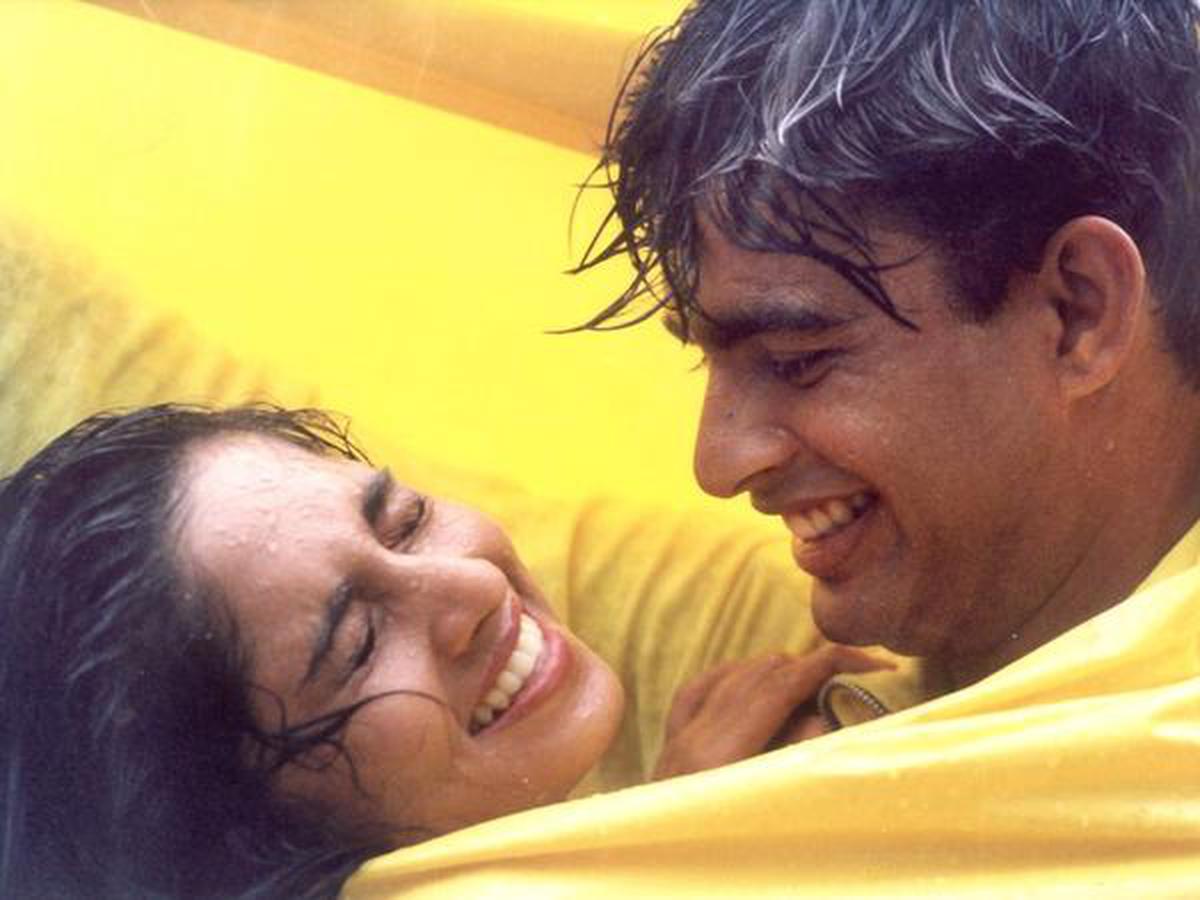 3.   7G Rainbow Colony
The cast
Another romance drama film, 7G Rainbow Colony, is written and directed by Selvaraghavan, starring Ravi Krishna as Kadhir and Sonia Agarwal as Anita. Supporting cast members include Suman Setty, Sudha, Vijayan, Sudeepa Pinky, etc.
The story
7G Rainbow Colony is another top-rated and all-time famous romance film with an IMDb rating of around 7.9. The film is about the love story of Kadhir and Anita, which is filled with many emotional scenes. Kadhir falls in love with a new neighbor Anita, who also falls for him. Anita asks Kadhir to find a good job if he wants to marry her, but her family conditions do not support her with her love life. So what happens next? Visit aha to watch this emotional romance film that will melt your heart.
Watch exciting romance films these valentine's days from aha.
If you are excited to watch a good romantic film during these valentine's days, then aha can be your perfect companion. You can easily find a collection of top Tamil romance films in aha, including many all-time famous ones other than the ones mentioned above.